One thing that I considered while doing the ezoic review about comparing ezoic and google adsense is the revenue. The difference is just too big.  When I started out posting ads on my amazon affiliate niche site, I was using google adsense. There was however no way that I was going to make it to payout. Not when I was earning barely $0.5 per day.
When I however switched to ezoic, I saw a great difference. My earnings were averaging at $9 per month. This was a step in the right direction.
Maybe this big difference can best be explained by how ezoic works. They say that ezoic is not an advertising partner like adsense. No it is just a technological tool that tests and optimizes your ad placement so that you get the highest impression on your ads and therefore you will earn more when you embrace this technological tool.
It is good to note that one more difference between ezoic and adsense is that they have a minimum pageviews for one to be accepted into ezoic. They say that you will need at least 10,000 clean pageviews before they can give you a nod to start using ezoic. They will also expect that you have been approved by adsense. On the other hand, I have not heard any minimum number of pageviews for one to join google adsense.
Ezoic also better their services as compared to adsense by having a support team. For example I had a hard time installing and intergrating ads on my site. When I approached the guys at ezoic, they were more than jolly to help me out. With adsense on the other hand, you are on your own. You would have to use the blogposts by other people in order to understand how to install the adsense ads on your site.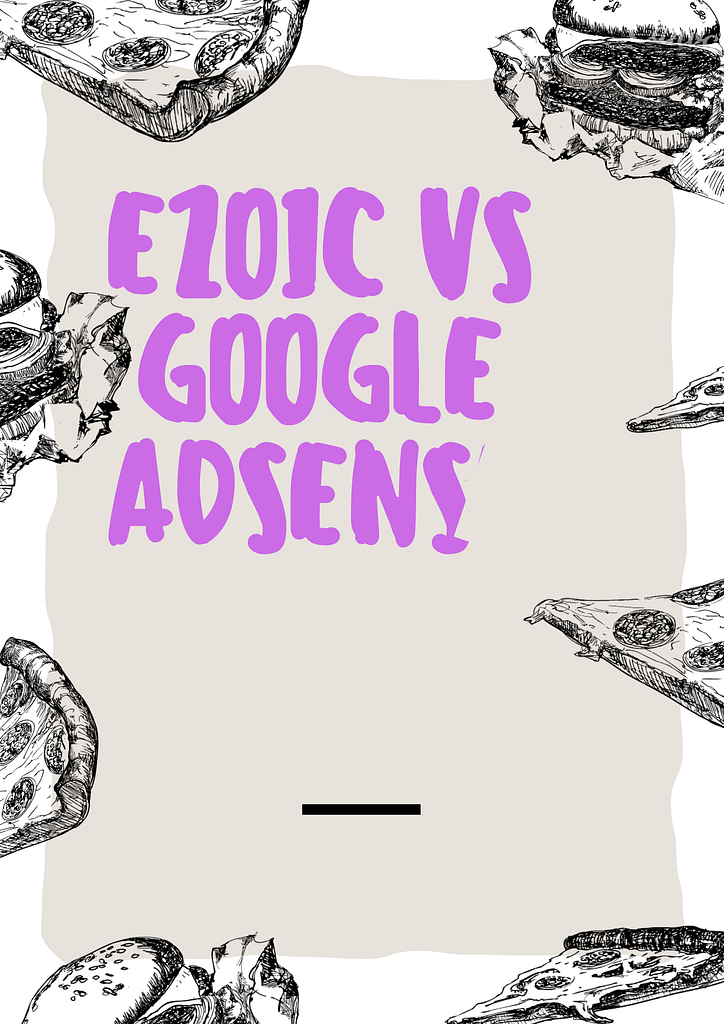 Ezoic better their services by having a wide range of apps that you could use such as the speed app, cdn so as to better your site. They also offer you big data analytics so that you as the webmaster can better your traffic and at the same time increase your earnings. With adsense, all these are again lacking and you would have to use third party tools to better your speed or host your site.
Ezoic has two tiers: the free and the premium version. For the premium version, they use what has previously called pay to play model. You will have to pay something so as to post premium ads on your site and then you are assured of profits when you post them.
| | |
| --- | --- |
| Ezoic | Google Adsense |
| Has a limit of 10,000 pageviews per month so as to be accepted into ezoic | No limit has been put just that you have reliable traffic |
| They have customer support so as to help you set up ezoic as well as help you with any inquiry that you might have about ezoic | They do not have customer support for setting up other than tutorials |
| They have higher revenue | Lower revenue |
| They use machine learning to place ads at the optimal places so as to increase impressions and thus revenue | You are on your own when it comes to setting up the ads on your site |
| They have free apps such as the caching, speed and cdn apps for your site | No free apps |
| There are two tiers: non paid and premium ezoic | No tiers. It is completely free. |